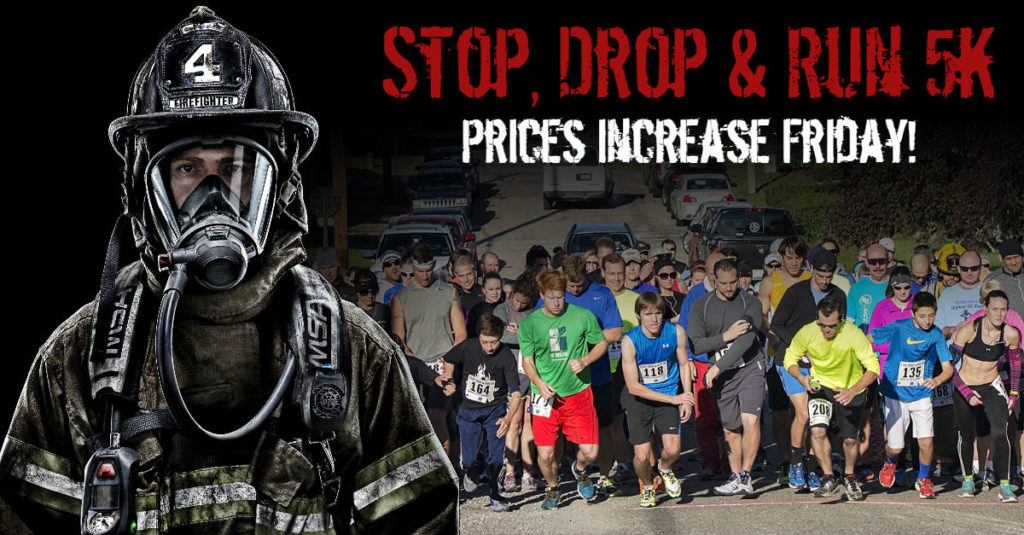 What are you waiting for? Prices go up this Friday.  Registration prices today are $20 for the standard 5k and $30 for the firefighter themed obstacle course.  If you wait until after Friday those prices will go up to $25 and $40 respectively.
Just as a reminder every dollar of your registration fee goes directly to benefiting the Monaca #4 Volunteer Fire Department.  When you register to walk, run, or compete in the obstacle challenge you are directly making a difference in the lives of not only your local volunteer firefighters, but also your community as well.
Thank you for the continued support.