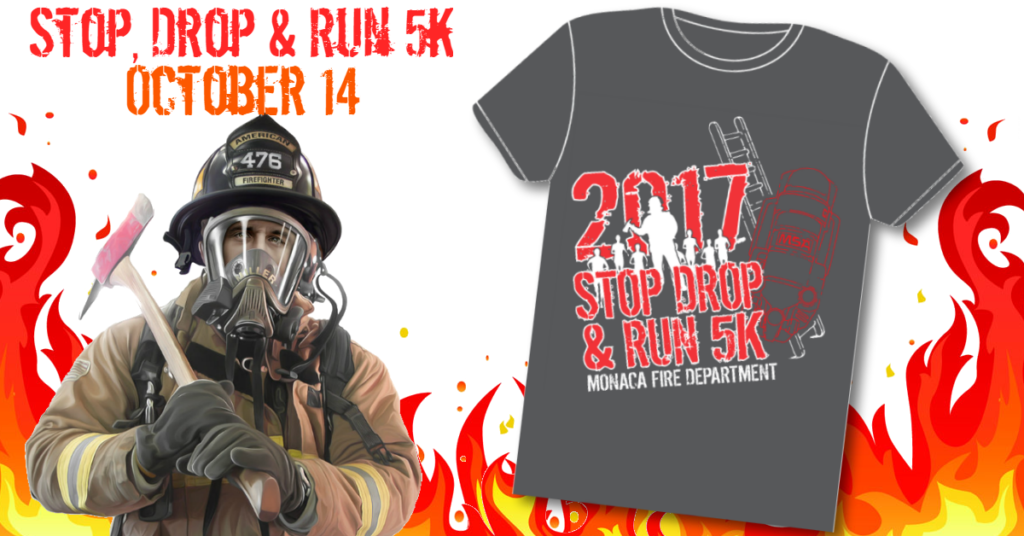 The Stop, Drop & Run is fast approaching and with that so are some important deadlines for the race.  First up, if you want to be guaranteed a shirt for the race you will need to register before Sunday at 11:59 p.m.  That's right, you have until the end of the weekend to get your registration in and you will be guaranteed to burn some calories and walk home with this year's sweet shirt.  Even if you don't heed our advice and wait until after then to register, don't worry, we order extra shirts to cover those people who register late.  Even if you don't get a shirt on race day we will order more shirts and have them available at the fire department for pickup at a later date.
After Sunday, well, it is just a matter of days until the race.  Online registration will then close on Friday at 11:59 pm. the day before the race.
Time is ticking away, hurry over to the registration page and register today.